About BASF Carpet Fiber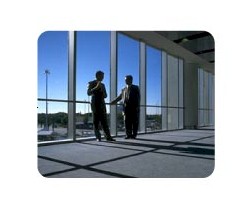 BASF, the world's largest provider of chemicals and related products, is recognized for innovation in helping its customers make products better for consumers. The company is an industry leader in environmental protection, safety and health, and social responsibility. Headquartered in Mount Olive, N.J., BASF Corporation is the North American affiliate of BASF AG (Ludwigshafen, Germany). BASF AG had sales of approximately $29 billion in 2001 and employs more than 90,000 people worldwide. BASF AG shares are traded on the stock exchanges in New York (BF), Frankfurt (BAS), London (BFA), Zurich (BAS), and Paris (BA). In North America, BASF had sales of $6.9 billion in 2001.
"We don't make a lot of the products you buy. We make a lot of the products you buy better.®" summarizes BASF's diverse product mix including chemicals, polymers, automotive and industrial coatings, colorants, nylon fibers and agricultural products. BASF in North America employs more than 14,000 people at approximately 50 locations.
---
---