About Fabrica Carpet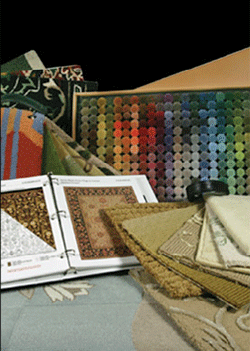 Nearly thirty years ago, Fabrica was founded with one thought in mind…to produce the world's most beautiful carpets and Area Rugs.
While many companies strive to create floor covering products which beautify the home or office, at Fabrica, our passion for perfection has driven us to blend both style and performance into the carpets we produce.
This fusion of beauty and durability is what distinguishes a Fabrica product from all the rest. The finest materials, state-of-the-art technology, and highly skilled craftsmen combine to create the carpet and area rugs that define our company's mission statement… "Quality Without Compromise."
It is our pleasure to introduce you to the products and people that comprise Fabrica International. We are dedicated to providing personalized service to our outstanding network of customers throughout North America, Europe, and Asia.
The strength of our company lies not only in its products, but also in the partnerships we enjoy with this extraordinary group of Flooring Retailers, Interior Designers, and Fine Furnishings Stores. Together, we take great pride in constantly striving to exceed the expectations of those who invest in our distinctive carpets and rugs.
On behalf of our entire team, thank you for your interest in Fabrica. We appreciate the opportunity to be of service.
---
---